Artist:
Radio Moscow
Title Of Album:
New Beginnings
Year Of Release:
2017
Label:
Century Media
Country:
USA
Genre:
Psychedelic Rock,Blues Rock,Hard Rock
Quality:
FLAC (*tracks)
Bitrate:
Lossless [96kHz/24bit]
Time:
00:39:11
Full Size:
912.1 MB
Radio Moscow
are a blues-rock trio from Ames, Iowa, with a similarly anachronistic retro feel. Where bands like the Black Keys (whose guitarist Dan Auerbach produced Radio Moscow's debut album) and the White Stripes play with a stripped-down, modern take on the old power trio sound, Radio Moscow hark back to the glory days of the power trio, when Cream, the Jimi Hendrix Experience, and Blue Cheer roamed the earth and the power of the Marshall stack was unquestioned. Radio Moscow formed in Ames in 2004, a collaboration between two garage punk enthusiasts whose tastes had shifted into the heavy side of late-'60s psychedelia. Guitarist, singer, songwriter, and drummer Parker Griggs and bassist Luke McDuff approached Auerbach with a demo following a Black Keys gig, and the more established musician was impressed enough to both produce their debut album and to get the duo signed to his label, Alive Records. Although Griggs and McDuff recorded their self-titled first album as a duo, the pair hired drummer Mayuko to complete the trio for live purposes shortly before the album's release. The band continued as a two-piece for 2009's Brain Cycles and 2011's The Great Escape of Leslie Magnafuzz. In 2012, Alive released 3 & 3 Quarters, an album Griggs recorded by himself in 2003 when he was 17 years old and much more heavily influenced by Pebbles-style garage rock. For the 2014 album Magical Dirt, Radio Moscow unveiled a new lineup, with Griggs joined by a fresh rhythm section, bassist Anthony Meier and drummer Paul Marrone. Now officially a power trio, the group documented its new on-stage force with the 2016 release Live in California.
Tracklist:
01. New Beginning
02. Deceiver
03. Woodrose Morning
04. Driftin'
05. No One Knows Where They've Been
06. Last to Know
07. New Skin
08. Pacing
09. Pick Up the Pieces
10. Dreams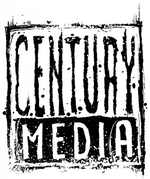 Скачать:
Для просмотра ссылок необходимо пройти процедуру
регистрации
!
{loadpays}